Whether it is our driveways, sidewalks, patios, or other hard surfaces at our Brooklyn, Medford, Westchester, Bronx, NYC, Kearny, or surrounding area homes, they all need periodic cleaning to keep them looking the best and serving us for years. The best way to clean these hard surfaces is with a power washer unit, and some of the best come from the team at A-1 Hydro. / Safe Wash Technologies. Along with explaining the difference between pressure washers and power washers, we can also help provide you with the right cleaning solution to use based on what you are going to be cleaning. Contact us to learn more about all of your options for power washers.
The Difference Between Power Washers and Pressure Washers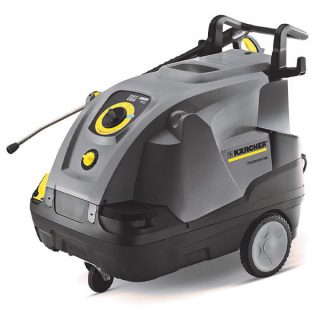 For most people, using the terms power washer and pressure washer really are interchangeable. The truth, however, is that there is an important difference between the two, and while they are mostly the same, this difference is why they have different names. Pressure washers and power washers both provide high-pressure water streams to help clean different surfaces, but the important difference is that a power washer provides a heating element so that the water that comes out is hot.
Why does having hot water matter when you are cleaning a sidewalk, for example? Along with the cleaning chemicals that you may be using, having hot water can make a big difference in getting the surface clean. Hot water helps to dissolve the bonds that are making different contaminants stick to the surface, so this adds an element of assistance to the cleaning chemicals and the high pressure. And when you combine the cleaning chemicals, high pressure, hot water, AND cleaning brushes, most surfaces will end up looking brand new.
Know When to Use Power Washing
You might be thinking that power washing is the new pressure washing, and for some surfaces it is. However, other surfaces, such as siding on a home or the wood on your deck, are not strong enough to handle the high pressure and heat of a power washer. The team at A-1 Hydro. / Safe Wash Technologies can help you with the right cleaning unit and cleaning chemicals for your Brooklyn, Medford, Westchester, Bronx, NYC, Kearny, or surrounding area home. Contact us today to get started on cleaning up your little space of the world.