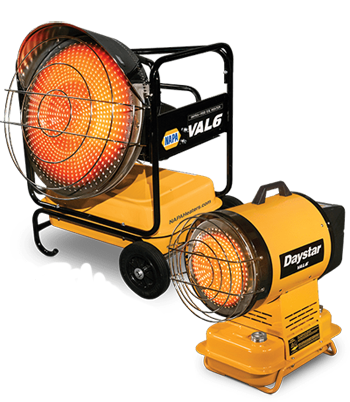 Space heaters have a big job to do, they warm your living space and can save you hard-earned money by sparing your central heating systems. When it comes to your space heater you deserve a heater that not only keeps you and your living space comfortable but a space heater that's safe. There are many benefits of the Val6 heater series. Val6 heaters provide:
Efficiency
Power
Safety
Portability
Convenience, and more!
At SafeWash Tech we have nearly 80 years of offering our clients the most innovative and up-to-date technologies to make spaces safe, comfortable, and sparkly clean. As a proud distributor of the Val6 heater series, we provide homes and businesses alike with quality space heaters, such as infrared heaters, commercial electric heaters, and more. At SafeWash Tech we are dedicated to offering you affordable space Val6 heater solutions without sacrificing quality.
Infrared Heater
Infrared heaters have become a popular choice for business owners and homeowners alike for their innovative approach to space heating. Unlike traditional heaters, infrared heaters emit rays that heat everything in their path, elevating the temperature of the environment instead of blowing warm air into your living space.
With infrared heaters, your space is made comfortable from the inside-out while providing instant heat and energy efficiency. At SafeWash Tech we provide a variety of infrared heaters from the Val6 series to homeowners and businesses including:
EPX – the Val6 heater's most powerful and economical model built to fit your heating demands.
KBE5S (Step)– with a 100% fuel to energy conversion, this infrared heater optimizes available fuel.
Daystar-provides both infrared heat and forced air heat to accommodate your needs.
MPX-a compact heater with infrared and convection heating.
GN5-with both gas burning and infrared technology this blue flamed heater provides optimal clean heating combustion.
FIR1300-with deep heat penetration and decreased intensity, this infrared heater is ideal for larger spaces.
Val6 Heater
You work hard to keep your customers happy. So during those cold winter months, it's crucial that your store or office is a warm and comfortable place for you to conduct business. When it comes to your commercial electric heater you need a space heater that provides you and your business with energy efficiency and quality heating. With options in infrared heaters and forced air, the Val6 heater series offers a variety of commercial electric heaters to fit your commercial environment.
At SafeWash Tech our reputation proceeds us as a formidable and quality Val6 heater supplier to businesses in Mount Vernon, NY and surrounding areas. With your needs in mind first, our skilled staff can help you select the Val6 commercial electric heater that encompasses your personal needs and keeps your customers satisfied.
We offer commercial electric heaters and infrared heaters in New York and surrounding areas. We also provide commercial electric heaters in Connecticut.