Pressure Washers, Industrial Cleaners, Power Washers, Pressure Washer Soap & Detergent Power Washing Equipment, Karcher and Landa Pressure Washers in Medford – Long Island, NY
Since Superstorm Sandy hit in 2012, more and more Long Islanders are taking the threat of climate change seriously. According to scientists, Long Island may be severely affected in the future, with shorter, wetter winters, sweltering summer heat, rising seas, and dangerous storm surges. Fortunately, there are things each of us can do to help promote a brighter future for our planet and ourselves. Small changes today can lead to a powerful impact in the future, and many Medford businesses are taking the pledge to implement more eco-friendly businesses practices. If your business is looking for cost-effective ways to reduce your carbon footprint, SafeWash Technologies has the solution!
Pressure Washing Equipment in Medford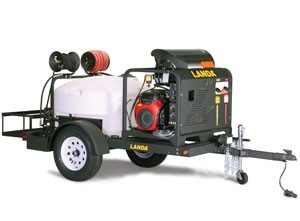 Pressure washing equipment is an economical and environmentally-friendly way to tackle tough cleaning jobs, and SafeWash Technologies is proud to be your source for a variety of power washers and related parts and accessories. In fact, we carry power washing equipment from all the top industry manufacturers, including Landa power washers and Karcher power washers. Whatever the size and scope of your Medford, NY facility, we can match you with the electric power washer equipment and accessories you need to get the job done! In addition to our state-of-the-art pressure washers, we specialize in eco-friendly power wash detergent and industrial cleaner. Our commercial detergents are available in a variety of specialty formulations and are designed to tackle even the most demanding environments. So, whether you need hood and duct cleaner for your restaurant on Route 83, industrial fleet wash for your business on Long Island Avenue, dumpster cleaner for your service station on Medford Avenue or products designed for building and grounds cleaning at your Medford school, SafeWash Technologies has your pressure washer cleaner solution! We are pleased to provide affordable, highly effective power wash soap and cleaning products that help businesses throughout Medford and the surrounding Long Island communities minimize their environmental impact. All of our power wash detergent is free from NPEs that can poison the local ecosystem and potentially harm your employees and customers. This commitment to excellence has earned A-1 Hydro – SafeWash Technologies Champion Status from the EPA. So, you can be assured that you are receiving the finest environmentally-friendly pressure washer detergent on the market.
We know you want the best for your Medford, NY business, and SafeWash Technologies is here to provide you with just that. Whether your business is near Granny Road, Piconic Avenue, Old Medford Avenue, Horseblock Road or anywhere in between, A-1 Hydro – SafeWash Technologies is the name to know for power washer cleaner and pressure washing equipment. Contact us today to learn more. We welcome the opportunity to add your Medford business to our long list of satisfied customers!