Are you a commercial business owner and run a facility of your own? It could be a warehouse or a factory. But you must understand that you have to maintain it in order to run your business smoothly. One of the essential aspects of maintenance would be to clean the area properly. Your business facility might have a lot of equipment and heavy-duty vehicles which require regular cleaning.  For such places, you will require an electric power washer. We, at SafeWash Technologies, can be the right choice for you. We are an established and reliable company which has been in this field since 1940. We bring you a wide range of industrial cleaners and degreasers, power washers and cleaners, detergents for heavy-duty vehicle care, building grounds and maintenance, and so on. We are the authorized dealers of Landa and Karcher equipment. we are known for our high-quality products and sense of professionalism and efficiency towards all our clients. So, if you belong to areas such as Brooklyn, NYC, Stamford, Westchester, Brookfield, or Orange County, NY, then you can opt for us.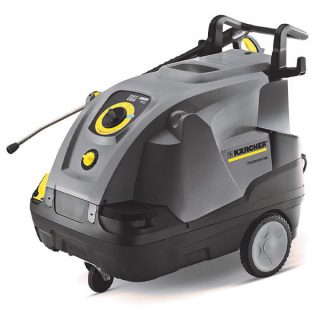 Here, we have put together a few things to look out for while buying an electric power washer. Take a look.
Electric supply
Since it is a huge area that needs to be cleaned, you will require a powerful power washer. But you will also have to ensure that the electrical facility in your place is suitable and equipped enough to support an electric power washer. That is why you should check the electrical network first before making a choice.
Durability
Getting a power washer for your business can be a huge investment. You need to make sure that it is worth the investment you are making. That is why it should be durable in nature. Make sure it is made of good quality materials which last for a long time.
So, if you are interested in choosing us, contact us today.