If you own or operate a business then you know the importance of keeping your business clean and sanitary. However, keeping those indoor and outdoor spaces clean isn't always an easy chore, and while the old-fashioned soap and water routine is effective, it takes a lot of time and effort.
If you have a business with an outdoor area such as a patio, deck, or walkway then you need a good commercial power washer.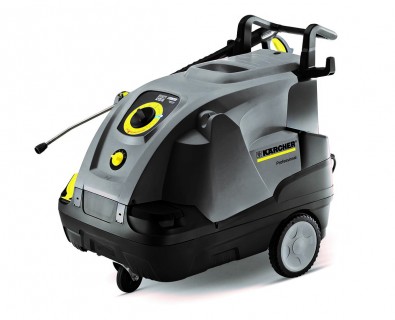 Commercial power washers also referred to as pressure washers, take your outdoor cleaning to the next level with powerful hose technology that cleans surfaces in minutes. Available in a variety of brands and styles, gas and electric power washers run differently, but function the same–to remove dirt and debris from surfaces.
Benefits of Power Washers
Power washers not only clean surfaces but can increase the life expectancy of your landscape, parking lot, and roof. Here are some other commonly unknown benefits of commercial power washers:
Pressure washers reduce dirt and mold build-up
Commercial power washers enhance the exterior aesthetic of your business
Pressure washers can improve the hygiene of your business
Commercial power washers prevent roof decay
Electric power washers are an energy-efficient pressure washing option
Commercial pressure washers are an ideal option for businesses large and small looking to keep their environment clean and sanitary. If you're looking for a pressure washer for your business in Bronx, Medford, Nassau, NYC, Queens, NY, or the surrounding areas then we can help!
At A-1 Hydro – SafeWash Technologies we work with you and your budget to find you the right commercial power washer at the right price. From gas to electric power washers we equip your business with the technology needed to stay sanitary from the inside out. Give us a call toll-free at 800-678-7275 to learn more about our power washer options!