Sometimes the demands of work necessitate that you are doing so in the colder weather, or you might want to have an alternate heat source in Brookfield, Medford, White Plains, Bronx, Danbury, New Windsor, or the surrounding areas. Whatever your reason is for wanting a torpedo heater, our friendly and knowledgeable team at A-1 Hydro Inc. / Safe Wash Technologies can help. We can provide you with the details of the different sizes of torpedo heaters, what fuel they can run on, and other important details. Don't let a little cool air prevent you from finishing that project, call us today to get your torpedo heater and keep the project moving forward.
Choose Your Torpedo Heater Fuel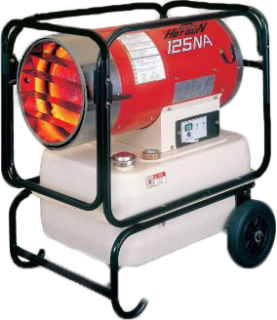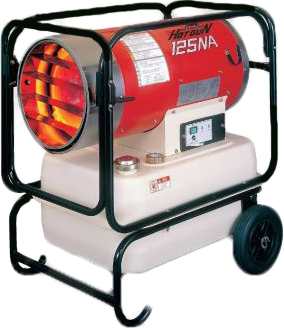 When you start looking at what options you have with torpedo heaters, you will quickly see that most can run on a variety of different fuels, including kerosene, heating oil, propane, or natural gas. Usually, the propane and natural gas models can use either one, and the kerosene and heating oil models can use either option as well. Many businesses choose to get a model that best suits their working conditions and the kinds of fuel that they have readily available to them.
Once you have settled on the kind of fuel that works best for your situation, you will next need to decide on the size of the torpedo heater that you need. The size is measured in British Thermal Units (BTUs) and smaller units can put out 35,000 BTUs, whereas you can have models that go up to 1 million BTUs. Our team can work with you to help determine the right size you may want based upon where it will be used and the size of the area it will be used in.
Why Torpedo Heaters Work So Well
There are many different passive heaters that you could get, but these aren't as effective as a torpedo heater is. These torpedo heaters have a fan that pushes cool air through the torpedo tube and the fuel sources heats that air so that it leaves the tube hot. With the air movement, the heat gets distributed quickly in the area to raise the temperature and provide a better working environment in Brookfield, Medford, White Plains, Bronx, Danbury, New Windsor, and the surrounding areas. When you want to be prepared for the colder temperatures that happen in and around New York, give us a call at A-1 Hydro Inc. / Safe Wash Technologies and we'll hook you up with a torpedo heater that will keep your projects from falling behind.