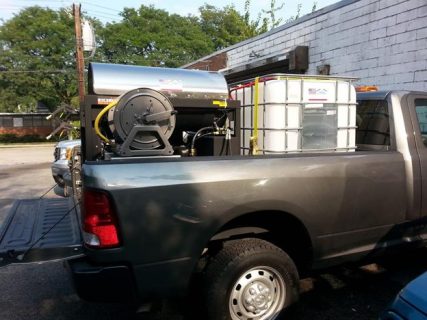 Power washing is a great business on its own and part of many other businesses that need clean areas to work or as part of their overall offerings. At A-1 Hydro Inc. | Safe Wash Technologies, we work with many companies that need the absolute best in power washing equipment but need help finding the right way to get the equipment that fits their budget plans. We have many different types of power washers, from small portable units up to trailer mounts. We always recommend not compromising on the kind of power washer you need because the rest of your work will suffer. You know this, so let's talk about how to get your business the equipment you need.
If your business has other essential equipment, we know you need to spread out the costs. All your business equipment is expensive. We get it, but that's why you're the best, right? We understand that the bills keep coming and coming in with many businesses. So, what if you could have interest-free financing for the power washing equipment you need in Medford, Nassau, Bridgeport, Brookfield, Farmingdale, and NYC?  This is a great way to spread the cost over time without having to pay extra financing charges. Many of our customers in seasonal businesses love the idea of financing the power washing equipment they need without the big bills when it might not be a cash flow heavy time.
When you're ready to learn more, give us a call to set up an appointment. It doesn't matter the size of your company, the number of units you need, or the size of equipment you're looking for to service your customers. We work with companies of all sizes throughout Medford, Nassau, Bridgeport, Brookfield, Farmingdale, and NYC. We'll discuss the options in rates, down payments, and more, all in one easy application with fast approval for qualified buyers.  We look forward to helping you get the pressure washing equipment you need to grow your business.