Are you running a commercial facility? You must be aware that commercial business is not just about strategies and marketing. You must also have the right equipment for your commercial center. But simply having advanced models at home will not help. You have to make sure that the efficiency and functionality of these machines are not compromised. You have to regularly services these products. After all, the productivity and output of your business depends on the performance of this equipment. But at the same time, you have to focus on the cleaning of these machines too. But sometimes, a commercial facility is full of materials that leave a stubborn stain. You should invest in good power washers. We, at SafeWash Technologies, can be the right solution for you. We are an experienced and reliable company which offers you high-quality cleaning technology and power washing equipment. We also provide you with accessories, parts, and other such things related to power washers. So, if you are based in areas such as Medford, Middletown, NYC, Rockland, Suffolk, or White Plains, then you can opt for us.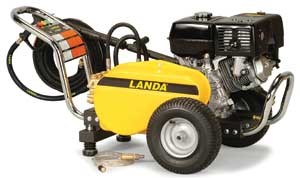 Here, we have put together a few essential factors to look out for while choosing a company for buying power washers. Take a look.
You have to focus on the reputation of the company before purchasing their power washers. You should ensure they have an advanced level of technology so that you get the highest quality cleaning equipment. You must go through the feedback or the reviews of the company before choosing.
Another thing you have to emphasize on is the price of the power washing equipment. You have to check the price of all other sellers and then take advance quotes to compare the prices and choose the one that suits your budget the most.
And if you are interested in choosing us, then contact us today.