Drones are now a part of our lives and are expanding in capabilities seemingly on a weekly basis. Today there are new drone power washers that are coming on to the scene that provide a number of benefits for users. At A-1 Hydro/SafeWash Technologies we have a wide range of cleaning solutions that you can pair with any new drone power washer to provide the right cleaning action that you desire for your application. From using your drone power washer to clean a fleet of city buses to commercial buildings, towers, and more, we have the right cleaning solutions to take care of any need. Contact us today to learn about all of our cleaning solutions.
Advantages of Drone Power Washers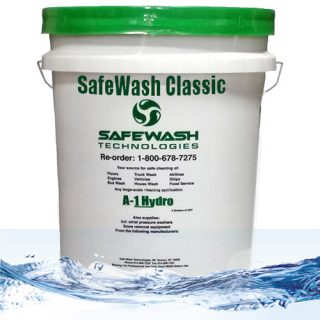 When it comes to cleaning buildings and other structures that are tall, it often required people to put themselves in dangerous conditions in order to get the cleaning solution into the areas that were needed. Washing windows on any high-rise building means riding an external lift and requires a person to be on that lift. While there is a lot of safety gear that is used, it is still a dangerous position to be in.
Drone power washers eliminate the need to put people into dangerous situations. Instead of using harnesses, ladders, and other equipment to put a person in the right position for cleaning, the drone can be maneuvered from the safety of the ground. Cameras on the drone can provide a first-hand view of where the cleaning solution will be sprayed to ensure that the right areas are being washed.
Drone power washers allow cleaning to begin in minutes with minimal setup. Examples of drone power washers include fire departments needing to clean their ladder trucks, multistory buildings where windows need to be regularly cleaned, and more. Our cleaning solutions are perfect for windows, large vehicles with dirt and grime, and more.
Work With The Best
A-1 Hydro/SafeWash Technologies has been on the cutting edge of detergent innovation since 1940. We're an industry leader in providing quality eco-friendly detergents designed to keep commercial, industrial, and recreational equipment and facilities sparkling clean and to the high standards set forth by clients like Ellis Island and the Statue of Liberty, Penn Plaza, and Coca-Cola. Not only do we have the ability to create custom detergent products for your needs, but we also have the latest advice and knowledge to make your cleaning fast and easy. Contact us today to get the right cleaning detergents to use with your drone power washer.