Do you own a warehouse for your business? Do you run a factory? Or do you have a lot of heavy-duty vehicles for your business or personal purposes? No matter what you do, you have to clean these facilities and equipment. Normal cleaning agents will not be successful in providing the effective cleanup you need. You need to invest in a good pressure washer. We, at SafeWash Technologies, can be the right choice for you. We are an established and reliable company which has been in this field since 1940. We can provide you with all kinds of high-quality and customized pressure washers and their installation and mounting. We also help with industrial cleaners and degreasers, general and heavy-duty vehicle care, maintenance of buildings, as well as specialty cleaning and coronavirus disinfection cleaners and hand sanitizers. We are the authorized dealers of culture and Landa pressure washers and floor care products. We are known for our good quality products and customer-oriented approach. So, if you belong to areas such as Newburgh, Suffolk, Stamford, Medford, Westchester, or Nassau, then you can rely on us.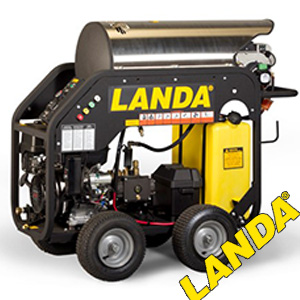 Here, we have put together a few things that you must check before ordering a Landa pressure washer. Take a look.
Before ordering the pressure washer, you should be convinced about its benefits. That is why you need to go through the features of the pressure washer and see if it is going to benefit you are not.
The next thing that you should do is to check the price of the pressure washers and see if it is going to be suitable for the size of your pockets or not. You must check the prices in advance and match them with your budget before making a decision.
So, if you're thinking of choosing our pressure washers from Landa, contact us today.