Are you the proud owner of a factory premise or a large warehouse? Are you having trouble keeping the floor of the property clean and tidy? Worry not, for we at, A-1 Hydro SafeWash Technologies, offer to take care of your cleaning needs in an easy and efficient manner. All you will need is a Karcher scrubber and an employee to use this machine. We are one of the very few firms in the market that supplies a wide range of cleaning materials, all of which use state-of-the-art technology. Our record in the market is absolutely impeccable and exemplary. Like all of our products, this product delivers quality along with efficiency. We have been in business since 1940, serving our customers with experience and competence, in and around the areas of Bridgeport, Brookfield, Brooklyn, Norwalk, NYC, and Queens.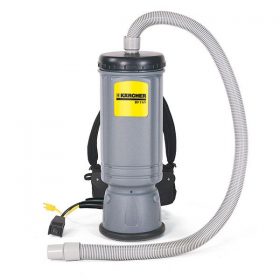 Here, we have put together 4 benefits of using this sort of a cleaning machine in your factory. Take a look.
These machines are very simple to use and hassle-free in terms of dirt removal. These come with user manuals that are relatively easy to understand and follow. You will not need a highly skilled worker to operate this.
You could employ a number of individuals to do this job manually. However, buying a machine will be a one-time investment that will save you costs in the long-run as you will have to hire fewer employees.
Handling the job of cleaning the factory floor will be time-consuming and difficult. Making use of this machine will help you in doing the job faster, thereby not only saving time but also man-power.
Given the workload of factories, the job of cleaning it needs to be thorough and one that will not leave behind any of the grease and grime. With this machine, you can rest assured that the job will be done well.
So, if you are in need of this machine, all you need to do is get in touch with us without delay.