Cleaning things at home is not the same as cleaning things at a business. While you might think that it's the same only on a larger scale, it doesn't quite work that way in Farmingdale, Medford, New York City, Brooklyn, Port Chester, Newburgh, or the surrounding areas. The truth is that industrial cleaning supplies are needed for industrial and commercial applications, and our team at A-1 Hydro, Inc. / Safe Wash Technologies can help you get the right industrial cleaning supplies for any situation. Give us a call today to learn more.
Highway Departments Require Proper Upkeep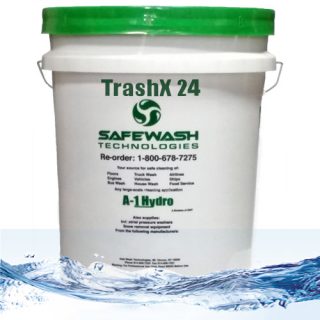 Unless you are part of the highway department team that goes out to fix the roads, you may not realize just how much oil, grease, and grime get attached to the trucks and other vehicles that are used to haul different equipment that keeps our roads drivable. It takes the right industrial cleaning supplies to keep them clean and free of road tar, oils, and more. By keeping the highway department vehicles clean you are preventing the paint from getting worn out prematurely, and you are even helping to keep rust at bay as well.
Marine Applications Stand Out
The marine environment is a special place where water, grease, oil, and even some electronics have to co-exist peacefully. Keeping things clean is an important piece to having your marine equipment working when you need it to, especially in an emergency. Our industrial cleaning supplies are non-toxic and do not pollute the environment. They also do not emit noxious odors when being used, which is especially important for the confined spaces you sometimes encounter in the marine environment.
Keep Trash from Smelling
From the municipal garbage trucks to commercial trash compactors and other vehicles and receptacles that hold and haul garbage, it is important that any bad smells be mitigated while also keeping these devices clean. With the right industrial cleaning supplies from A-1 Hydro, Inc. / Safe Wash Technologies, you can have good smelling garbage trucks and trailers that are always ready for work.
No matter the situation that you have in your commercial or industrial setting, we have the right industrial cleaning supplies to make quick work of things. Call our team today and let them know what you need cleaned, and they can recommend one of our many options. From tiny tugboats to fleets to jet engines, you can breathe easy when you clean with our industrial cleaning supplies.