Do you own a commercial building? If you have a commercial business, you will have a commercial building as well. But you will also need to maintain the building. Maintaining commercial buildings can be a little challenging because these are not like your normal homes which can be cleaned using regular detergents. What you need to do is invest in good quality industrial cleaners. We, at Safewash Technologies, can be the right choice for you. We are one of the most established and reliable companies which have been in this business since 1940. We can provide you with a wide number of solutions, right from industrial cleaners and degreasers, pressure cleaners and power washes, and maintenance of buildings and grounds to even general and heavy-duty vehicle care. We are known for our high-quality products along with our dedicated and efficient services. So, if you are located in areas like Medford, Middletown, NY, Brookfield, White Plains, Bridgeport, or NYC, then you can opt for us.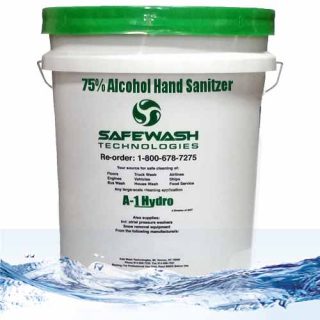 Here, we have put together a few factors to keep in mind while choosing the right industrial cleaners. Take a look.
You need to choose cleaners that can get rid of the stubborn stains and dust and debris marks which are accumulated over a period of time on your commercial building and its equipment. You need to check if the industrial cleaner you are purchasing can be effective against these stains and marks. Otherwise, making this kind of investment can prove to be a futile action for you.
The next thing that you must keep in mind is the price of the industrial cleaners. You need to make sure that it is suitable for the budget you have in mind. For this, you should they got an advance and compared with others to choose wisely.
So, if you are thinking of choosing us, contact us today.