In the industry, the amount of dirt, oil, grease, and grime is in abundance. These cannot be scrubbed off with normal soap and water. That is why SafeWash Technologies have brought exceptional industrial cleaners with their art pressure washing systems. We have been a global leader for the past 50 years in providing eco-friendly detergents and cleaners. Whatever be your need, pressure washer, accessories, parts, or any other safety equipment, you name it we bring it to you. We take great pride in the fact that our cleaning solutions and degreasers do their cleaning job without compromising the performance. Being eco-friendly, they are safe for the users as well as the environment. We can boast of having contracts with many high-profiled agencies which help us to provide high standard service to our customers in the regions of Medford, Nassau, NYC, Bronx, Rockland, and Suffolk.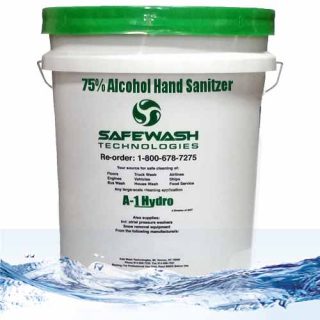 Below we have mentioned 3 common types of industrial cleaners we have with us. Take a look.
Safe Wash Classic
When you have to clean the grime and oil, this works wonders and leaves behind no odor. It quickly cuts through all the layers of grunge in the toughest, dirtiest enclosed spaces. This economical, environment-friendly use sprays of hot and cold water.
Magic Clean
For fast cleaning and rinsing purposes, you can use magic clean. This is a high-performance chemical that breaks down the petroleum-based grime. Its technology helps in getting rid of the tough grease and oil build-up. This being versatile works well as a floor scrubber too.
XPO Fleet Wash
This basically removes the dirt and grease from cars, trucks, and buses. The special formula here is extremely effective on stubborn compounds and is safe for any finish. Its technology uses a high-low pressure application.
So, if you are looking for an industrial cleaner for the machines in your industry, you can contact us on 914-668-7220.