Do you want to start your own business? Then you must be running a commercial facility, a factory, or even a warehouse? All these places are extremely useful for storing your products, equipment, or ensuring smooth productivity. But you have to also take into account the difficulty you may face while cleaning these areas. Sometimes the stains and marks can be very stubborn, and difficult to get rid of which normal detergents and hand cleaning. You need a commercial power washer which will be more powerful in getting the cleaning done. We, at SafeWash Technologies, can be the right choice for you. We are an experienced and established company that can provide you with industrial cleaners and degreasers, general and heavy-duty vehicle care and maintenance, maintenance of buildings and grounds, and specialty care. We are known for our highly professional, knowledgeable, and reliable experts who cannot just provide you with the right products for cleaning but also help you with expert advice. We can help you with power washers, parts, accessories, and cleaning detergents. So, if you are from areas like Medford, Farmingdale, NYC, Suffolk, Bronx, or Brooklyn, then you can choose us.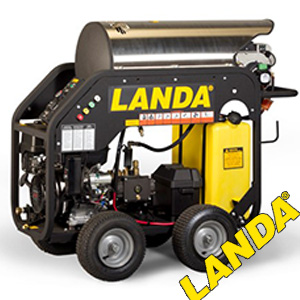 Here, we have put together a few things that you have to keep in mind while buying the commercial power washers. Take a look.
You have to focus on the features of the washer first. Industrial cleaning equipment needs to be more powerful and be able to clean various stains. You need to go through its features before making a decision.
Your business investments, be it if any kind must have a set budget. You cannot spend everything on these as you will have other expenses to take care of. That is why you should ask for quotes in advance and go through your budget once to tally the two. If needed, you must compare the rates with other companies and then take the decision.
And if you want to invest in our products, then contact us today.