We would all like the weather to be good all year round, but that just doesn't happen in New Windsor, Wallkill, Yonkers, Montgomery, Danbury, Port Chester, and the surrounding areas. There are many times, often months long, where the temperature necessitates having a commercial electric heater to do your job, and the team from A-1 Hydro/SafeWash Technologies has the right options for your business. When you need portable heat from a commercial electric heater, look no further than A-1 Hydro/SafeWash Technologies.
Infrared Commercial Electric Heaters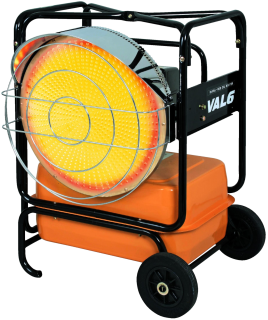 Why would a business choose to use an electric heater when they want to heat a space? There are several, but perhaps the first is that they are cost-effective to use. Along with being cost-effective to operate, they also do not utilize any combustible material, nor do they release any carbon into the air, or even smoke. This keeps the atmosphere where it is being used safe.
Infrared is part of the electromagnetic spectrum. The heat is the same feeling of warmth as the winter sun on your face and the heat from a coal fire. Infrared is the direct transfer of heat from the heater to the object without heating the air in between. It is 100% safe and natural.
Commercial electric heaters also come in a variety of sizes, most of which are easily transported. This is important for certain businesses that need the portability of their heating units because they will be moving day to day as they perform their work. These devices also feature no moving parts, so their longevity is another key factor in the desire to use these electric heaters over other alternative heating options.
Not A Blower Heater
One thing these commercial electric heaters are not are blowers. Some heating options feature a blower motor to help spread the warmed air around a space. Instead, these are radiant heating devices, which warm everything in the area versus blowing warm air around. It also prevents blowing around dust and other items, which could aggravate allergies and cause additional trouble when working. Radiant electric heaters don't have this effect, making them the preferred option when needing to heat a workspace.
No matter what your needs are, businesses in B New Windsor, Wallkill, Yonkers, Montgomery, Danbury, Port Chester, and surrounding areas demand quality for their commercial electric heaters. A-1 Hydro/SafeWash Technologies has a variety of heaters that will fit your needs.