You may be surprised to learn that pressure washers aren't one-size-fits-all. Also known as power washers, pressure washers are effective in keeping your business clean and maintaining the structural integrity of your roof and parking lot.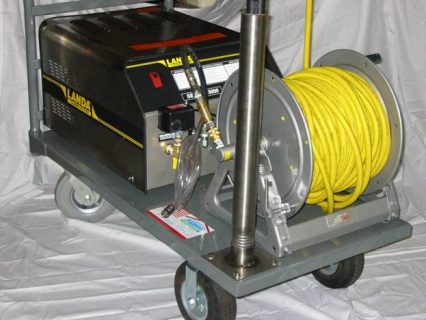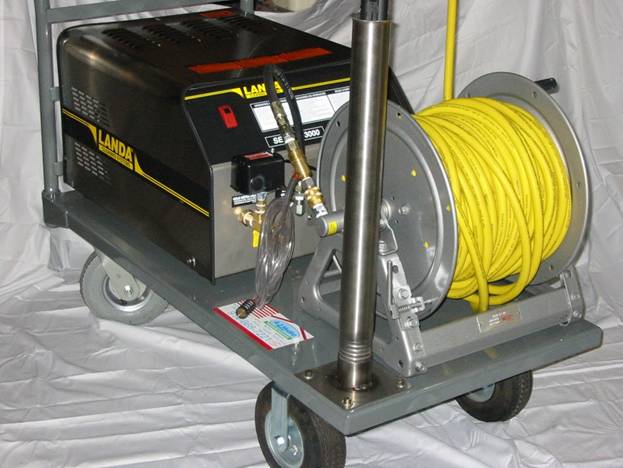 The bottom line, if you have a business then you need a good commercial power washer! Here are 4 common types of pressure washers that may be right for your business:
Light-duty power washers are an ideal commercial power washer choice for small businesses that have basic outdoor washing needs such as walkways and small patios. With water pressure between approximately 1300- and 1900-PSI, you can give surfaces a good clean with these compact and lightweight models.
Heavy-Duty Pressure Washers
Unlike its light-duty counterpart, heavy-duty pressure washers can put out 2800-PSI and are great for heavy-duty cleaning jobs. In fact, these commercial power washers are so powerful that they can clean graffiti, strip paint, and wash multi-story buildings. If you're looking for the ultimate washer, then the heavy-duty pressure washer is the right choice for your business.
Cold-water washers are an economical pressure washer choice. Typically used for cleaning dirt, debris, mold, and other dirty surfaces, the cold-water power washer can wash your surfaces efficiently, and do it at a low cost.
Hot-Water Pressure Washers
Hot-water pressure washers are generally more expensive and difficult to maneuver than cold-water washers. However, these commercial power washers get the job done faster and more efficiently, cutting back on the use of cleaners and chemical disinfectants.
At A-1 Hydro – SafeWash Technologies we are happy to help businesses in Queens, NY, Bronx, Medford, Nassau, NYC, and the surrounding areas find the right commercial power washer solutions for their needs and budget.
With over 80 years of experience serving our community with sanitation products and technologies, it's our goal to help you promote a safer and more sanitary environment for you, your workers, and your clients. Contact us today to learn more about pressure washer technology for your business.